Minerva and its two moons – confirmed!
September 10, 2009
I discovered the Galilean Satellites with my Galileoscope :-)
September 15, 2009
Hello,
You may have heard about the Galileoscope, a cornerstone project of the International Year of Astronomy. After my visit at the AAS conference at Pasadena, CA in June, I decided to organize a large order of this cheap telescope. We received last week ~155 Galileoscopes that should be now in the hands of my colleagues at SETi and UC-Berkeley and my friends. Since I already got a few questions from them, I decided to post on this blog some useful items and ideas.
I am glad to have found on the web that the Galileoscope initiative helps building a new community of amateur astronomers. You can find on the web several pictures taken by some of them (the Moon, Jupiter and its satellites). I will mount and test my own Galileoscope this weekend since I will be camping nearby Lake Camanche, CA, so I may update this blog with more handy comments.
The UC-Berkeley IYA group is considering to organize a Galilean Night at the university on Oct 22-24 2009. It will be a great opportunity for those who did not yet order their Galileoscope to look through one of them and for us to share our enthusiasm for space exploration. More news soon…
Clear skies
Franck M.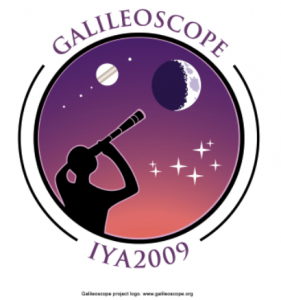 Dr. Franck Marchis is a Senior Researcher and Chair of the Exoplanet Group at the Carl Sagan Center of the SETI Institute since July 2007. Over the past 19 years, he has dedicated his research to the study of our solar system, specifically the search for asteroids with moons, using mainly ground-based telescopes equipped with adaptive optics. More recently, he has been also involved in the definition of new generation of AOs for 8 -10 m class telescopes and future Extremely Large Telescopes. He has developed algorithms to process and enhance the quality of images, both astronomical and biological. His currently involved in the Gemini Planet Imager Exoplanet Survey, which consists in imaging exoplanets using an extreme AO system for the Gemini South telescope. This new instrument is capable of imaging and recording spectra of young Jupiter-like exoplanets orbiting around nearby stars.