Historical wind and modern wind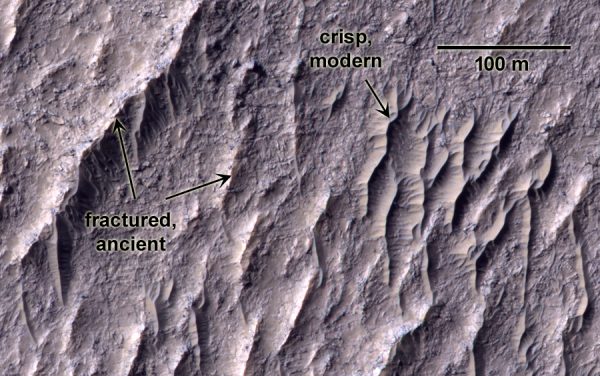 May 3, 2022 I don't typically have much time for these posts anymore. The pandemic seems to have changed everything. But sometimes I need to remind myself why I do this for a living. Going to look through Mars' gorgeous scenery is one way I can ground myself (pun not intended). My hope is that by writing these blog posts, I can perhaps share some of that with others. So let's have another awesome look at Mars, hmm? Go ahead, click on it so you can see it at full resolution. There's a fabric of hills going from the lower left to the upper right. If you look carefully you'll see that some of them are gray,...
read more ❯
Once covered, now revealed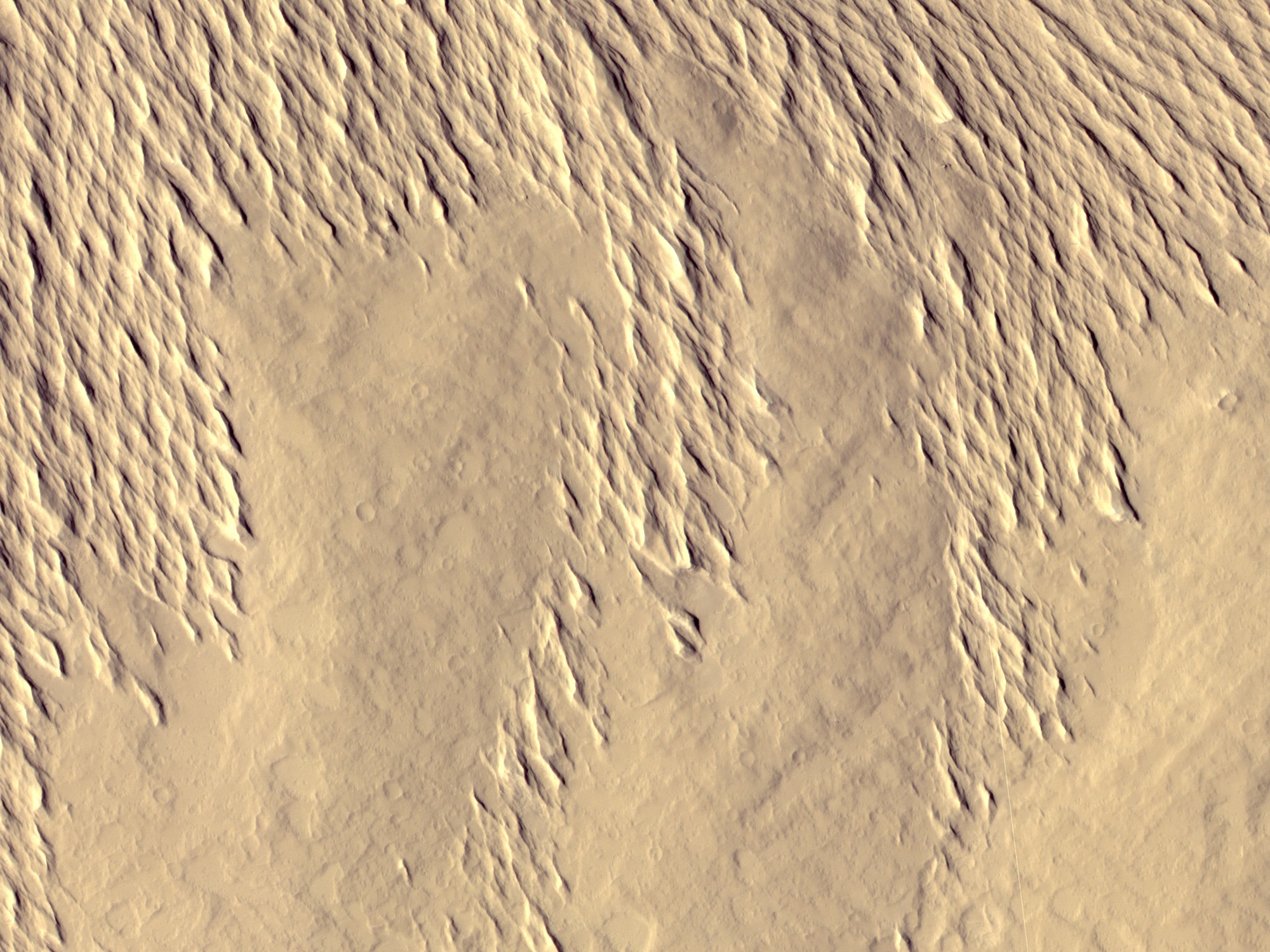 March 29, 2021 Mars is such a fun place. We're finding out that it's got oodles of geologic history. It's got layers deposited by wind and water and lava, altered in place (sometimes many times), then eroded again by wind and water and lava. It's never boring. My favorite, of course, is the wind. I really like modern dunes that are now crawling across the surface and the wind blows their sand along. But I also like old ones that preserve information about the wind patterns from a long time ago. This is ESP_068039_1780, a really spectacular HiRISE image that shows a lot of wind erosion has happened (as always, click to see a bigger version): This is in the Medusa Fossae Formation, perhaps the most deeply wind-scoured region on the planet. Recent work suggests that it may be the largest source...
read more ❯
Both wind-carved *and* ancient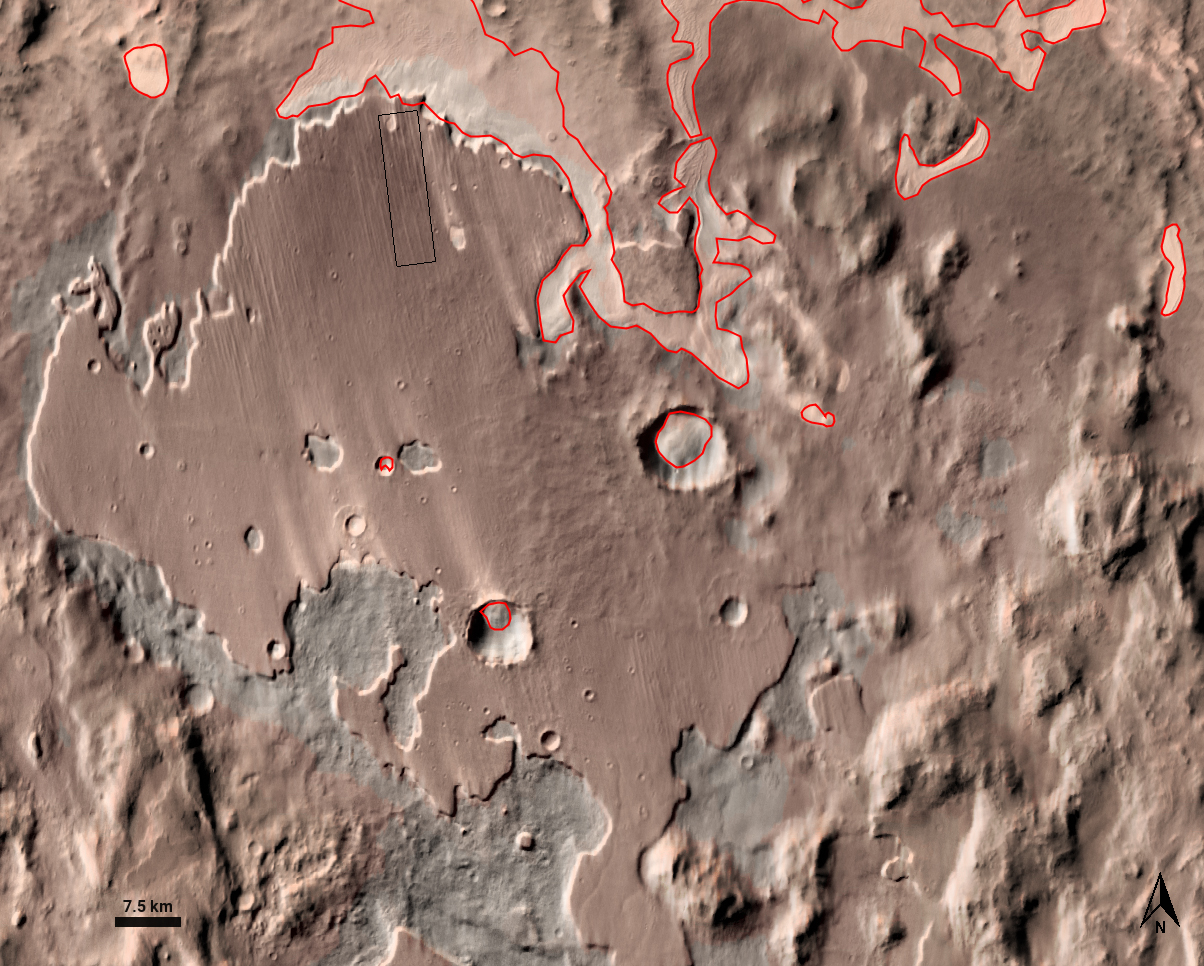 1 February, 2021 Are we tired of the pandemic yet? My kids haven't gone to an actual school since last March. Fortunately we're all healthy. I'm able to do most of my work, but it's not easy. So let's go look at Mars. (I do that when I feel stressed and it usually makes me feel better.) Here's a neat HiRISE image that was recently released (click on any of these images for a closer view): It looks kinda crazy, doesn't it? It's a mostly smooth surface with some subtle linear grooves (or bumps, if you're a glass-half-full person, which I am not). But it's got a decent number of craters on it, so we're probably not looking at a polar...
read more ❯