Category:
SETI Institute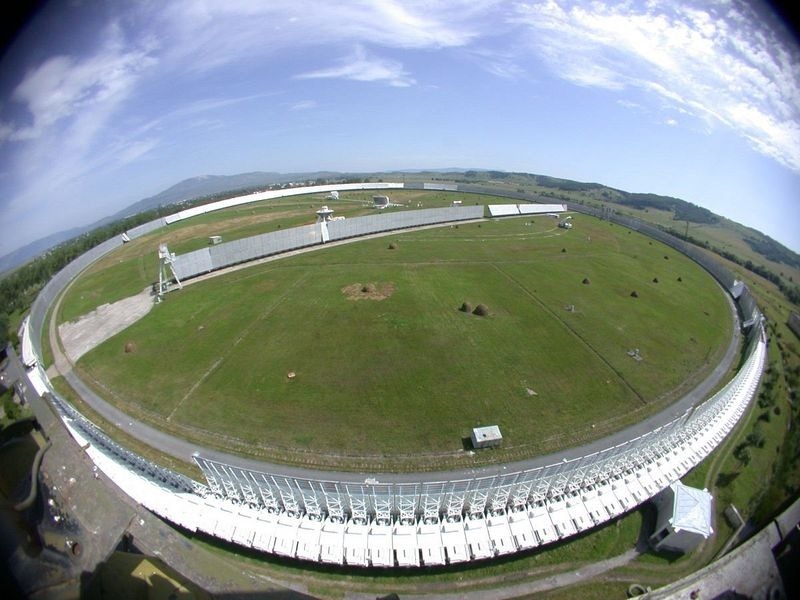 August 31: See update at the end of this post Several readers have contacted me recently about reports that a group of international astronomers have detected a strong signal coming from a distant star that could be a sign of a ...
Communiqué de presse de l'Institut SETI et de CASCA Monday, June 09 2014 - 12:15pm, PDT Mountain View, CA - Cette année a été intense pour les chasseurs d'exoplanètes, ces planètes autour d'autres étoiles. Une équipe d'astronomes de l'Institut SETI et du centre ...
In 2003, I was lucky enough to be part of a small group of astronomers that met at the University of California at Berkeley to brainstorm on an innovative idea: the design of an instrument to image and characterize planets ...
Together with Cynthia Phillips, one of my SETI Institute colleagues, I will convene a session at the AGU Fall meeting tomorrow afternoon (oral) and Friday December 13 (poster) entitled "Rapid Environmental Change and the Fate of Planetary Habitability". This session will ...
Like several thousand people, the SETI Institute waved at Saturn on Friday July 19 at 2:27pm for ~15 min. In full day light, it was impossible to see Saturn on the east close to the horizon but we trusted our ...
Today I would like to share with you an idea for the International Women's day on March 8 2013.  If you work in an institution, university, or non-profit related to science, have you taken note of the number of women ...
"Mountain View, we have a problem..." NASA Kepler Manager at NASA Ames, Mountain View announced today that they interrupted the science operation of the spacecraft, due an issue with one of the reaction wheels.  Kepler is equipped with four reaction wheels ...
Tomorrow is the first day of the AGU Fall Meeting, in San Francisco, CA. I love this conference, not only because it is 30 min door-to-door from my house, but also because it is BIG... Last year there were ~27,000 ...
Today I am feeling inspired and motivated. It could easily have not been the case since the day started with a massive crash of my email inbox, a difficult review of a recently submitted paper, and some issues with my ...
An update about the Sutter's Mill Meteorite that I mentioned yesterday. A few hours ago, I saw the pieces that Peter Jenniskens brought at the SETI Institute. I am not a meteorite expert but they indeed look like a carbonaceous chondrite meteorite. The fragments ...