It is happening! The Gemini Planet Imager has been being dismounted, wrapped, and packed for a long trip to Chile. After so many years working on this project, the entire team shared   the anxiety of the principal investigator, Bruce Macintosh: GPI is going away…
After a successful pre-shipping review, the instrument has left UCSC, where it was being integrated and tested, for its new home: the Gemini South Telescope on the top of Cerro Pachon in the Chilean Andes.
It has not been an easy task to dismount, pack and ship a 2 tons large and expensive instrument like GPI. A team of 5 people has been working 2 days in a row to prepare the instrument for the shipping.
To wish it a Bon Voyage, we gathered and printed the signatures of the members of the GPI consortium, including the science team, the instrument team, I&T team, and everyone from graduate students to Gemini staff to senior faculty to systems engineers, corresponding to an astonishing number of ~100 people. Marshall Perrin who directed this initiative reminded us that "it takes a village to raise an instrument; in the case of GPI it's more like a small town".
After being stored, several sensors were posted on the crate to make sure that the instrument is properly handled by the shipping company. The sensors are designed to measure the amount of shocks and the position of the crate during the shipping process. This instrument is fragile and unique and should not be shaken or dropped during the transportation.
This afternoon the crate was carefully lifted onto a truck to be transported to Los Angeles International Airport located 570 kilometers away.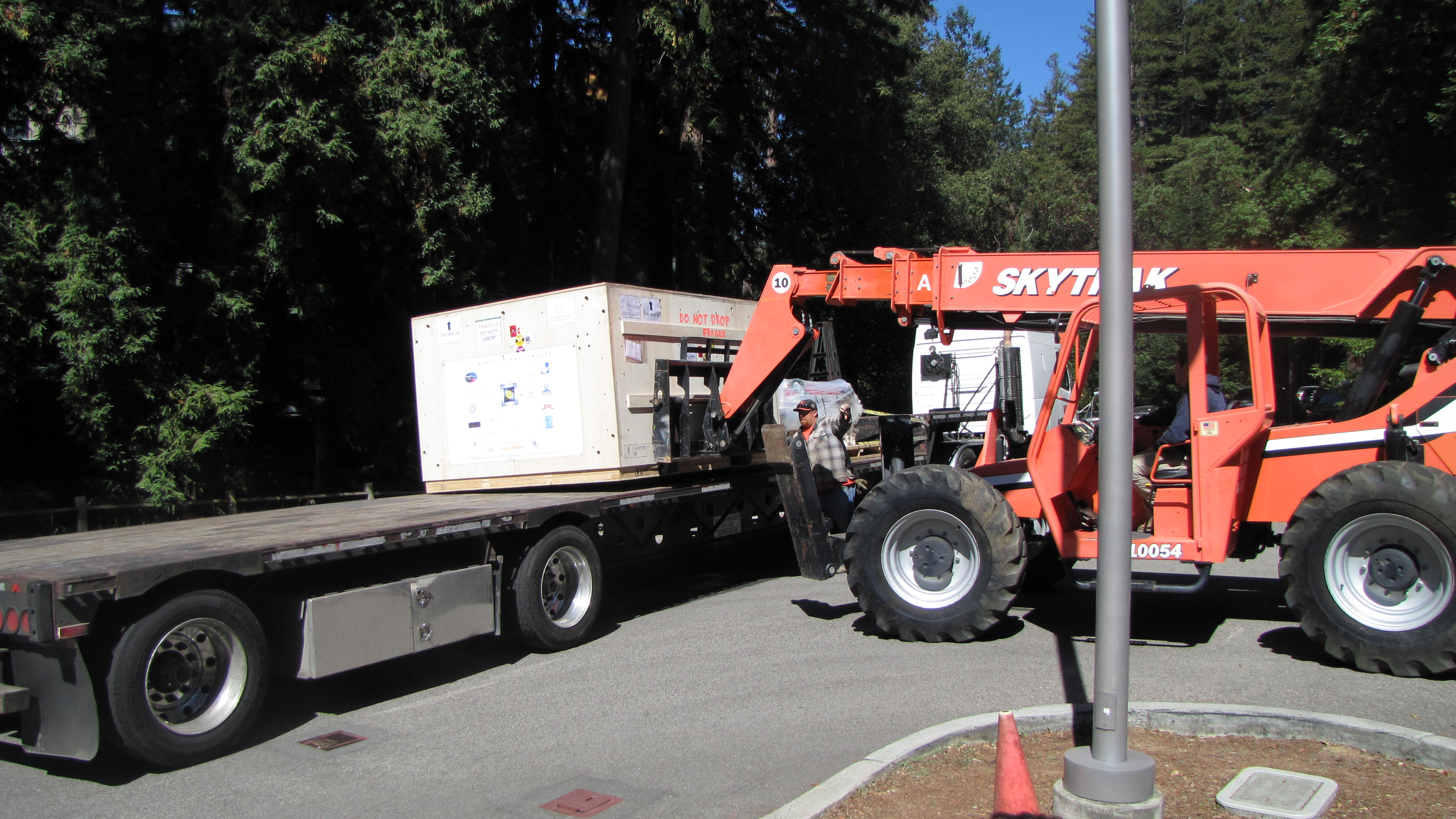 From LAX, it will fly for at least 9,000 km in a cargo airplane to the Arturo Merino Benitez airport, near Santiago in Chile. A second truck will carry it to Cerro Pachon via a ~500 km  trip on the Panamerican Road.
After a long trip of ~10,000 km across the American continent, GPI will reach its final destination and will be then prepared for its first light… but this is another story.
Clear Skies,
Franck Marchis
The Gemini Planet Imager is one of the SETI Institute innovation projects part of the Curiosity Movement.