I was lucky enough to snag a couple of tickets to the Kennedy Center's Salute to Apollo Celebration that was held a couple of weekends ago, and it was amazing! This was my first time to visit the Kennedy Center, and to hear the National Symphony Orchestra live.

That combined with images and video from the Apollo missions and other amazing NASA pics made for a wonderful experience. The NSO performed a few pieces from "The Planets" (accompanying a slideshow of images of the particular planets), as well as popular science musical stuff: 2001, themes from Star Trek & E.T., etc. And…this was the first time I had heard the Star Wars theme performed live, which was very cool. 🙂 Buzz Aldrin and Scott Altman hosted.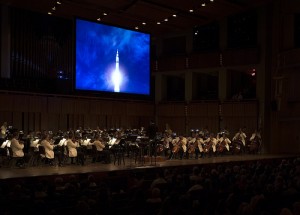 More photos from the event can be found here.
And more fun spacey stuff…last week the astronauts from the Hubble Servicing Mission STS-125 were here at Goddard and gave a presentation about the mission, and I got their autographs 🙂 and got my pic taken w/ John Grunsfeld (I think i will always act like a kid around astronauts)…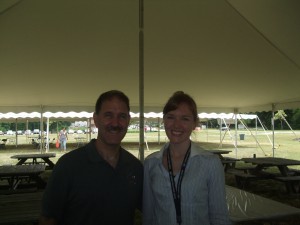 During their presentation they showed some amazing video footage from the mission, which i tried to capture w/ my camera, but my pics don't do it much justice. check out the really awesome pics from the mission on the boston.com link i posted a few posts back…