Yesterday was a major milestone for the Gemini Planet Imager Project!
Gaston Gausachs, mechanical engineer at Gemini Observatory, sent us this great picture ofGPI, our exoplanet camera hunter, mounted on the Gemini South Telescope. The team reported that it was a flawless and smooth operation.
The 2-ton instrument is now attached to the Cassegrain focus of the telescope. The picture below shows  GPI on the bottom, and  CANOPUS on the left, GMOS on the right, two other instruments that can be operated at the Gemini South Telescope.
We are getting closer to the first light that should happen in a few weeks. In the mean time the integration and test on the telescope will be conducted by the fantastic team located in Chile.
Some more pictures showing GPI on its way up to the 4th floor, being rotated to check the mass and balance, and being connected up were also sent by Les Saddlemyer.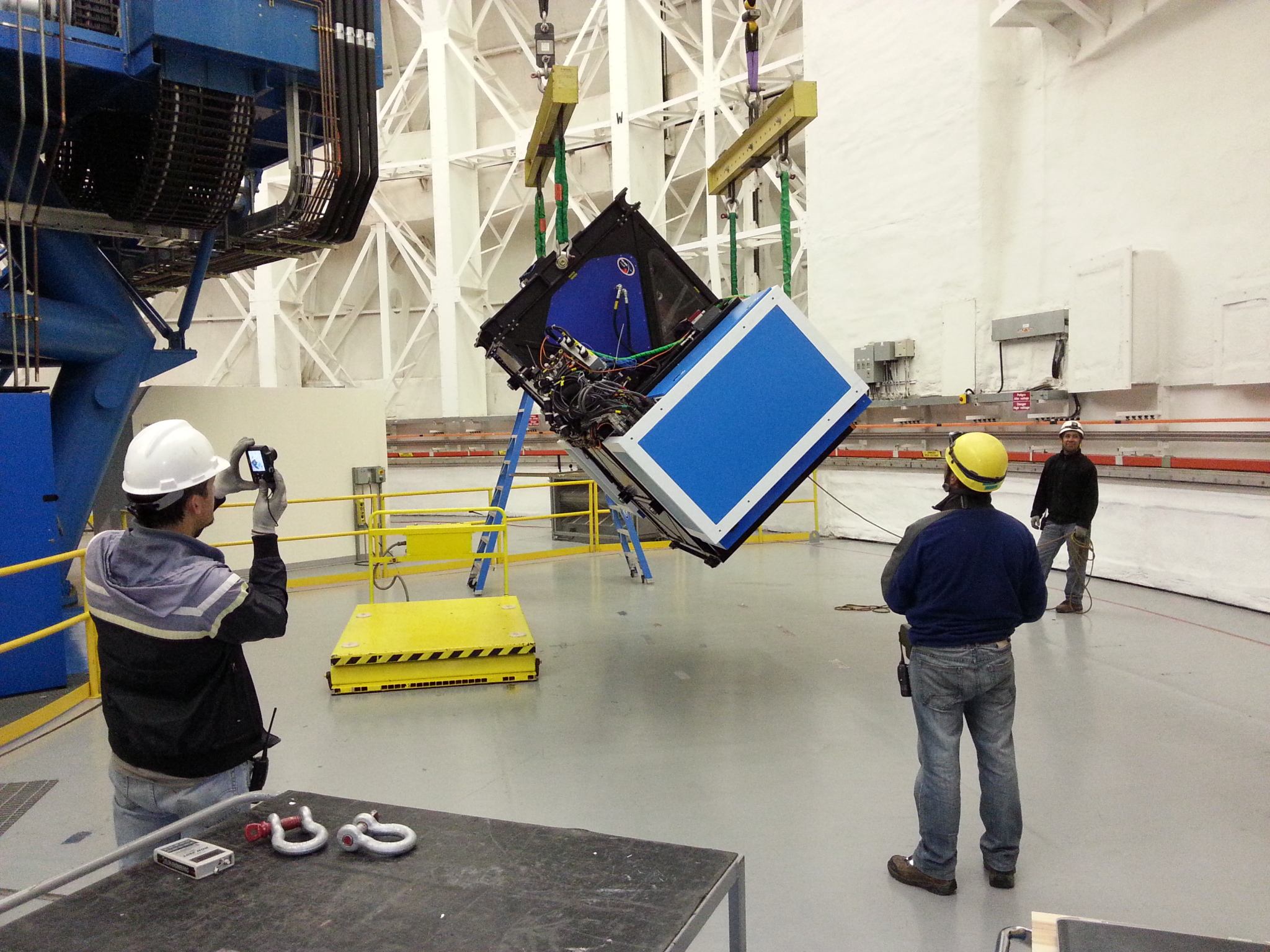 More news soon…
Clear Skies
Franck Marchis