SPIE Montreal for the GPI team: work, social event and a landslide of papers
July 11, 2014

Detour on the Route to Chile
November 8, 2014
This week was the fourth commissioning run for GPI and I was happy to be back at Gemini to help. When we arrived it was a little cloudy, but just as beautiful as I remembered.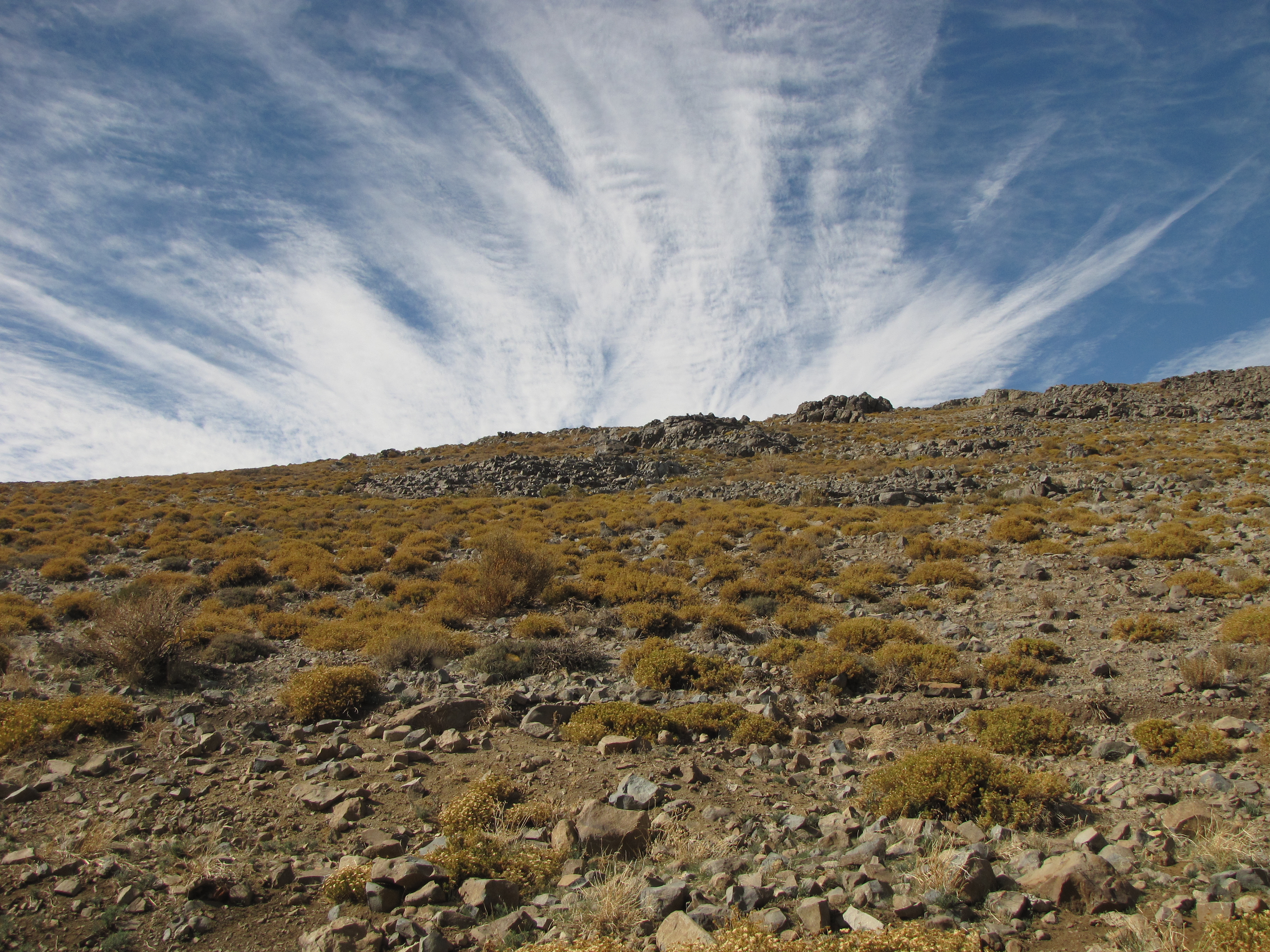 This week predicted an unfavorable forecast; the first several nights battled cloud cover and high winds, which meant a lot of engineering tests and fewer opportunities to actually look at the sky. Clouds make for some really fantastic sunsets, though.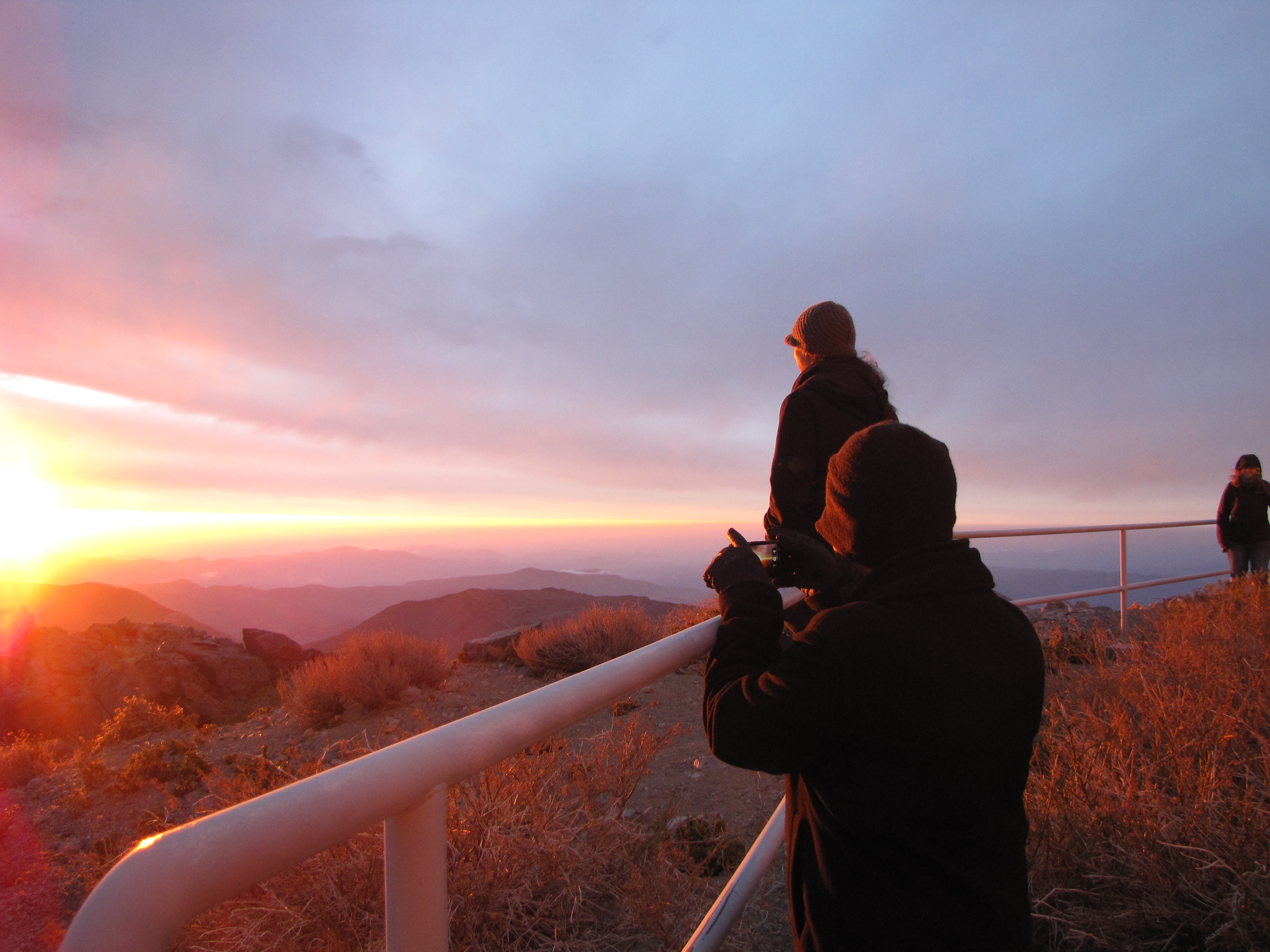 With a the storm rolling in last night with high winds we were unable to open the dome. We stayed over night with the hope of bright eyed astronomers that it would not snow and we would have clear skies for Saturday. In the morning we woke up to a winter wonderland.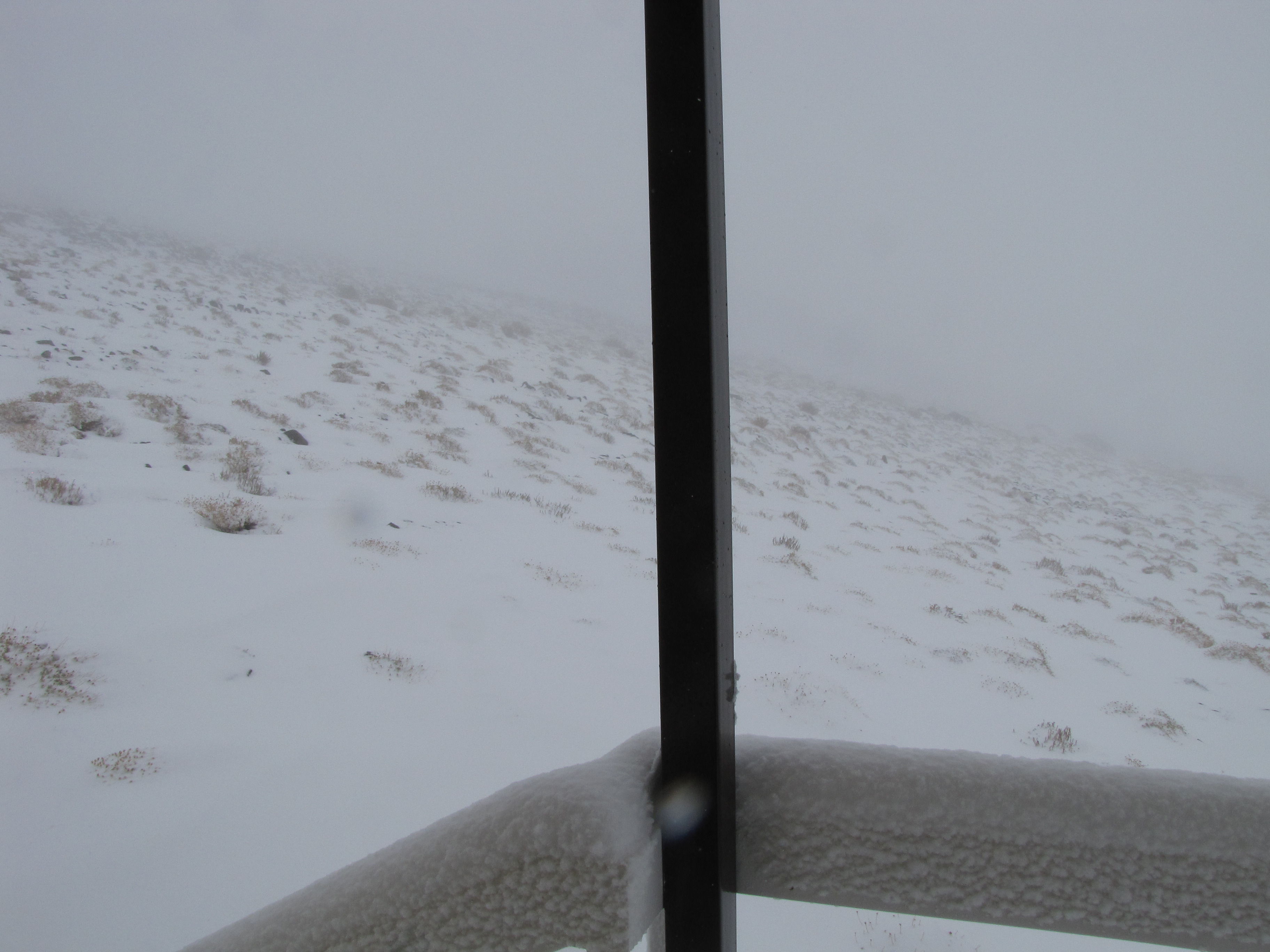 Every so often our own planet reminds us to take a break from work and build a snow..thing.
Alex is a graduate student at Johns Hopkins University working with Anand Sivaramakrishnan. She spends most of her time thinking about non-redundant mask (NRM) interferometry, a technique that cuts out most of the light to the detector to see how the light interferes with itself. This technique can reveal structure in planet forming regions. She works on NRM data reduction for the Gemini Planet Imager and is happy to be a new member of the team! She also works on simulations and lab tests for NRM on JWST's Near Infrared Imager and Slitless Spectrograph.