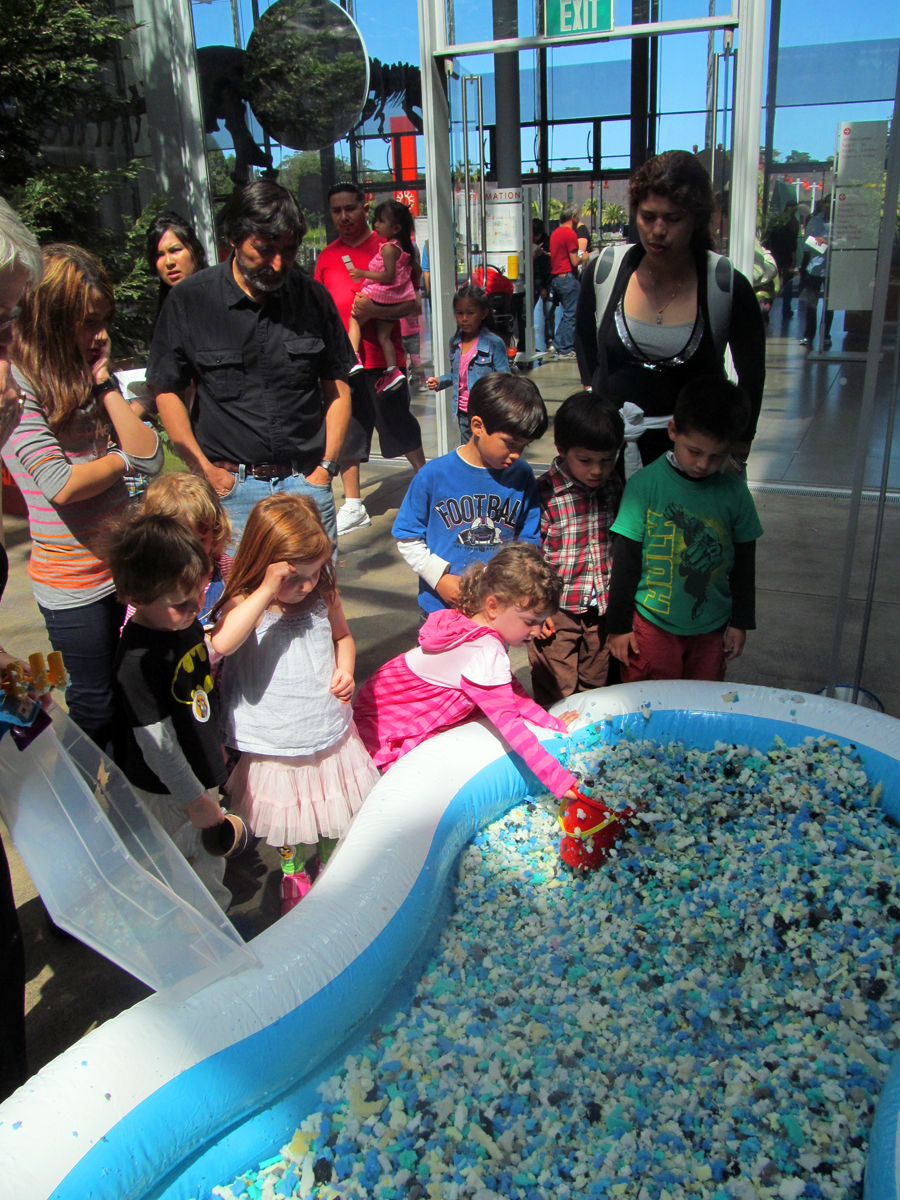 At the California Academy of Sciences, kids took turns searching for aliens (toys) in our simulated universe of colored foam. If they didn't find anything on the first try we asked them:
"Do you think that means there are no aliens in the there?"
"No!" -Said the kids.
"Why is that?"
"Because we didn't search the whole pool. We have to keep looking!"
Then we talked about how at SETI we haven't found any signs of intelligent life outside of Earth yet, but we've only searched a very small part of the Universe, so we also think we should keep looking!
This game developed when I volunteered to help Jill Tarter with an outreach event at the California Academy of Sciences. I told her my idea about creating a game for kids that helped them understand the difficulties of finding signs of intelligent life in the cosmos. She was very supportive and gave me the funds to create my crazy idea.
It was very successful. The kids found about ~80 alien toys (sometimes it took 10 scoops to find something) and there were people at our booth all day. Jill also had SETI Live running on a large monitor, so after people were done searching for alien toys, they could help search for the real thing.
Super fun day!