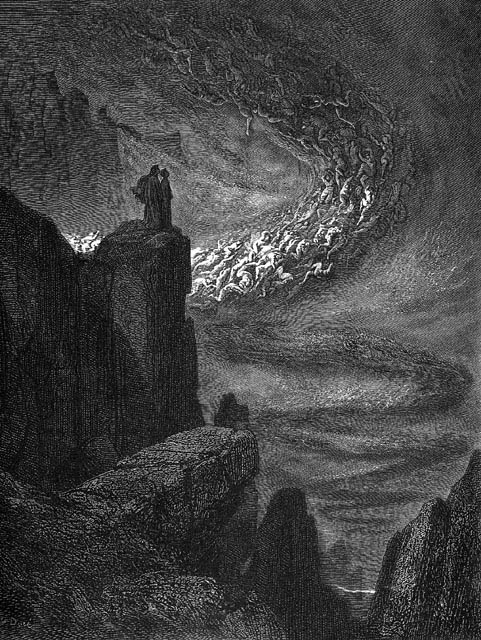 Pluto needs more moons!
In addition to surpassing 220,000 votes in just a bit over three days, we have received about 15,000 nominations for alternative names. Today I have just added eight more to the ballot, selected from among the most popular nominees.
Elysium, the region of the Underworld set aside for heros and the righteous.
Tartarus, the flip side of Elysium, which is the darkest pit of the underworld, reserved for the lowest of the low.
Tantalus, sent to Tartarus for stealing from Zeus during a banquet; he was doomed to spend all of eternity with food and drink just out of reach.
Sisyphus, sent to Tartarus to spend eternity pushing a heavy boulder up a hill, only to have it roll back down again. Today Sisyphus is the patron god of graduate students.
Orthrus the two-headed dog, the brother of Cerberus the three-headed dog.  Honored by younger brothers and those with an inferiority complex.
Melinoe, bringer of nightmares and madness.
Hecate, and ancient goddess known for witchcraft and also widely associated with the Moon.
Thanatos, the personification of death and inexorable fate. I thought this one would be too much of a downer to include on the original ballot, but it was the single most popular nominee.
Even if you have voted already, feel free to return to plutorocks.seti.org again (and again, but please no more than once per day) to vote for your favorites.
We had a lot of fun digging through the nominees. It is clear that a lot of people gave a lot of thought to their suggestions. I was particularly impressed that a few people managed to insert their entire doctoral dissertation into that little explanation box.
I want to give a particular shout-out to a great suggestion, Ixion, another soul condemned to Tartarus and also just a really fun name. Unfortunately for us, Ixion is already the name of a very interesting "Plutino", one of the other small bodies out beyond the orbit of Neptune. It may even be one day considered a dwarf planet, but right now we just don't know how big it is. It would cause too much confusion to re-use the name as a moon of Pluto, so we had to nix it.
We regret that we could not include more names, but the ballot is already quite long. I am keeping a list of the good nominees. Come 2015, New Horizons will fly past Pluto and will undoubtedly snap pictures of a few more moons that are too small to be seen from Earth. When it does, we have a great list of suggestions to work with.
Finally, a quick note to those who continue to nominate the names of Disney characters. We get your point. We love Mickey, Minnie and Goofy too. However, these are not valid names for astronomical objects. Sorry.
Image credit: Gustav Doré, from Dante Alighieri's Inferno from the Original by Dante Alighieri and Illustrated with the Designs of Gustave Doré (New York: Cassell Publishing Company, 1890).