Hello,
This morning when I woke up I had a post-observing report from Herve Bouy, the observer for our run (see my previous post), summarizing the night of observation at Paranal. It went very smoothly and the weather got better during the night.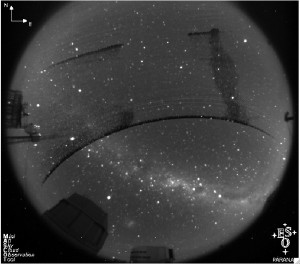 This is an image taken with the all sky camera (called Mascot for Mini All Sky Cloud Observation Tool) which showed the entire sky over Paranal. As you can see there were no clouds at all 🙂 The wind died after 4 UT and the seeing (quality of sky) improved significantly reaching ~0.5″ in visible light. This is important for us since adaptive optics systems provide a better correction when the atmosphere turbulence effect is lower. It seems to have been a very good night of observations. Let's see what the data tell us about the distortion of the detector, the goal of our observing run.
Herve Bouy also authorized me to share with you a few pictures that it took before the run. Enjoy!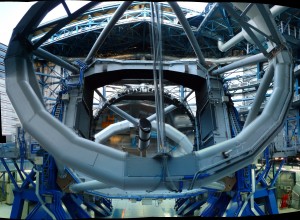 Have a great Thursday,
F.