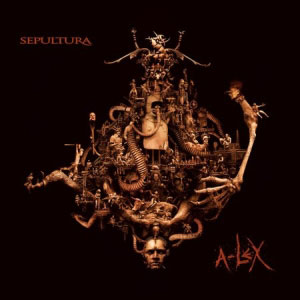 At first i was curious when i saw "We've Lost You" in youtube, hey, is this from new album of Sepultura? Did i see the scene before? Ah yes, the scenery more-less like the movie "A Clockwork Orange", (Stanley Kubrick). But, what is the connection about that song, with the movie? Maybe that song inspired by the movie, that's what i thought.
One question maybe? Sepultura who? In 90s, Sepultura was so famous, from the Brazil, far into my country, many knows, oh yeah, that Sepultura, the Cavaleras. But after Max Cavalera left, things had changed so much. At least my own brother argued with me, without Max, there is no Sepultura, he said.
But i have different perspective, the new singer, Derrick Green, more than just fill the hole, he has helped Sepultura departed into new direction. As i have followed he band for years, i have heard how they evolved. Maybe Max Cavalera left memorable songs, like 'Roos Bloody Roots', 'Kaiowas', but during the Derrick Green era, there is 'Kamaitachi', which is one of the best song from Sepultura, (for me). So, it would be unfair to compare both singer. Sepultura is Sepultura, which expressed in their music. And in every album, the spirit lives on in its own right.
And now the other Cavalera left, Igor Cavalera has now left the band, so, Sepultura without Cavalera. Will the spirit lives on? That is depend on how they work in their album. So, what about the new album, A-Lex? Here's my review.